I never used to feel guilty about doing things for me... taking time out for myself and not worrying about a thing. But since becoming a dad, I really have slacked in really having some R&R. Last Saturday night I was lucky enough to have a couple of hours' escapism. You don't get these opportunities often as a parent, so when you do, you take them. I mean, I haven't been on my actual own in well over a year… and we haven't had a date night in a couple of months either. Terrible!
So I booked into The Floating Point Flotation Centre in Pangbourne, Berkshire. I had an idea what to expect after speaking with the very friendly team there and flicking through the website. The concept is really simple. They have these large flotation Pods filled with clean, filtered water and added 500kg Epsom salts (that is a HUGE amount!). You lay in them for an hour in complete and utter solitude. I love a proper nice girly salt bath at home, so this was just cranking it up a notch!
I have been to spas before where you can have a floatation experience which are amazing, but what I was excited about was the fact I'd be alone (no one else would be floating with me) and the whole pod thing felt cool.
So what happens? Upon arrival, I met Michael Cordova and his wife, they opened the float centre just over a year ago after working as teachers in East London. I was offered some water, swapped my trainers for flip flops (making the whole area feel nice and clean). And then Michael sat me down with examples of all the different types of music I could have playing during my float. I chose to have the music playing throughout but you can have it for the first ten minutes then the last five minutes to 'wake you up'.
I was then taken to my suite. A lovely big room housing the flotation pod, your own shower, towels, organic shampoo, organic shower gel and even Vaseline and ear plugs (salt water does NOT like cuts or recently shaved skin and the ear plugs are perfect if you're funny about your ears in water, like me). You shower before and after the flotation. Once clean of any hair products, make up etc… you can enter the pod. The room has a sensor so that after a while of no movement the main lights turn off. The pod's water is heated to skin temperature, 35.5 degrees. Michael will give you a thorough explanation beforehand as to how it all works and what the two buttons do inside the pod (left to change the light colour/turn it off and right is for the alarm, don't get them mixed up!) It's up to you if you wear a swimsuit/trunks, but they recommend going 'au naturale' so you're not distracted with anything. Fair point. So I jumped inside naked, why not?
The pod is big. About 8x5 foot. There is a nice, subtle light inside so you aren't in pitch black as you get in. You can even leave the pod door open if you are concerned of feeling trapped but honestly, it's so big and with the light on inside you can see clearly. I don't think you could feel claustrophobic in there. My chosen music started playing and I closed the pod door. And you instantly float, it's impossible not to due to the amount of salt in the water. After 5-10 minutes I decided to turn the light off. Weirdly with ear plugs in and my ears under the water I could still hear and feel the music. I loved it.
Now I really find it hard to switch off. I sleep well every night, but I rarely just do nothing. The only time my mind is off is when I am asleep so I was a little worried I'd be laying there with my mind going a mile a minute. Surprisingly, I switched off quite quickly. I don't know how long it had been but my body started doing those little 'jolts', you know when you start to drift off sometimes? It was amazing. I had relaxed.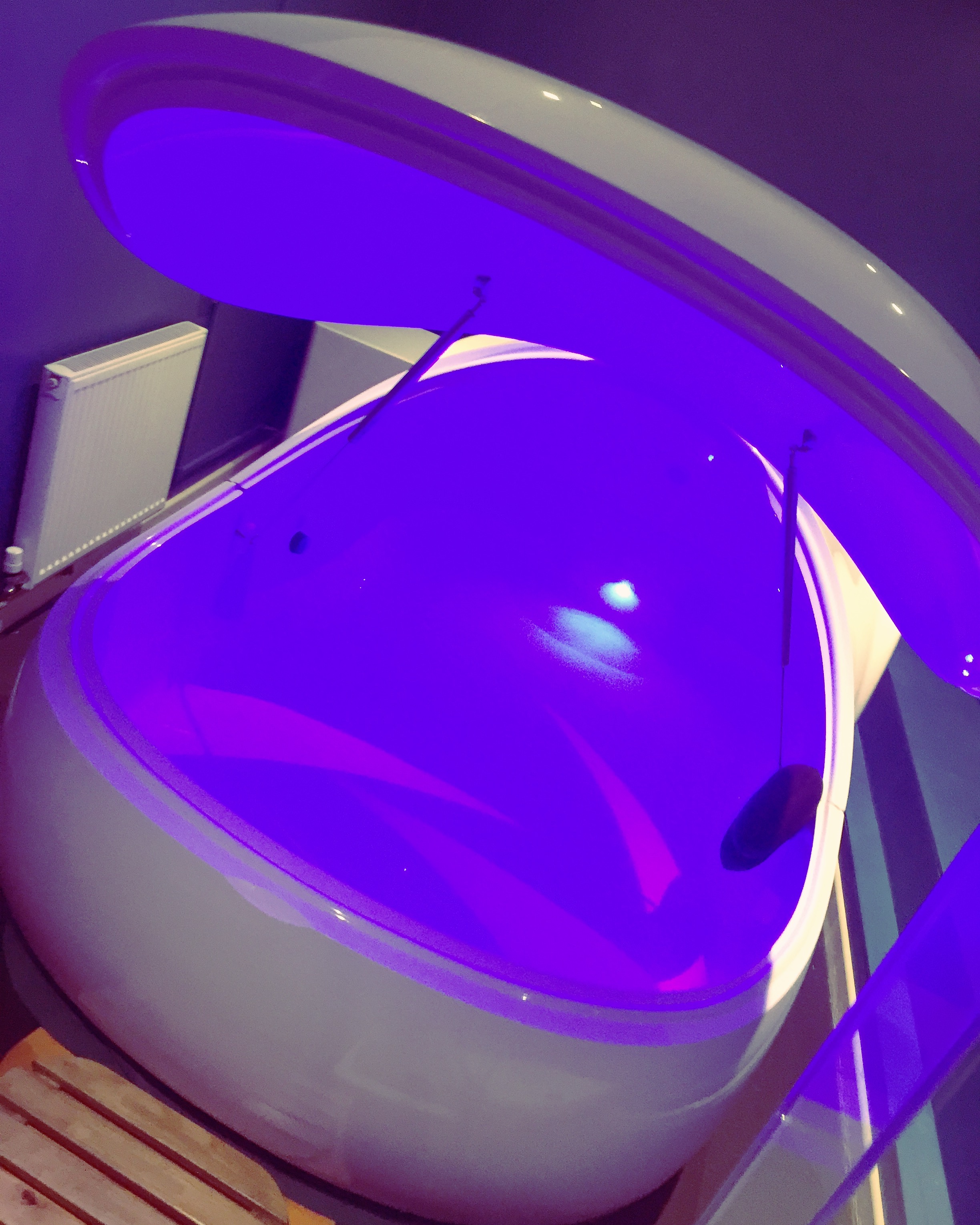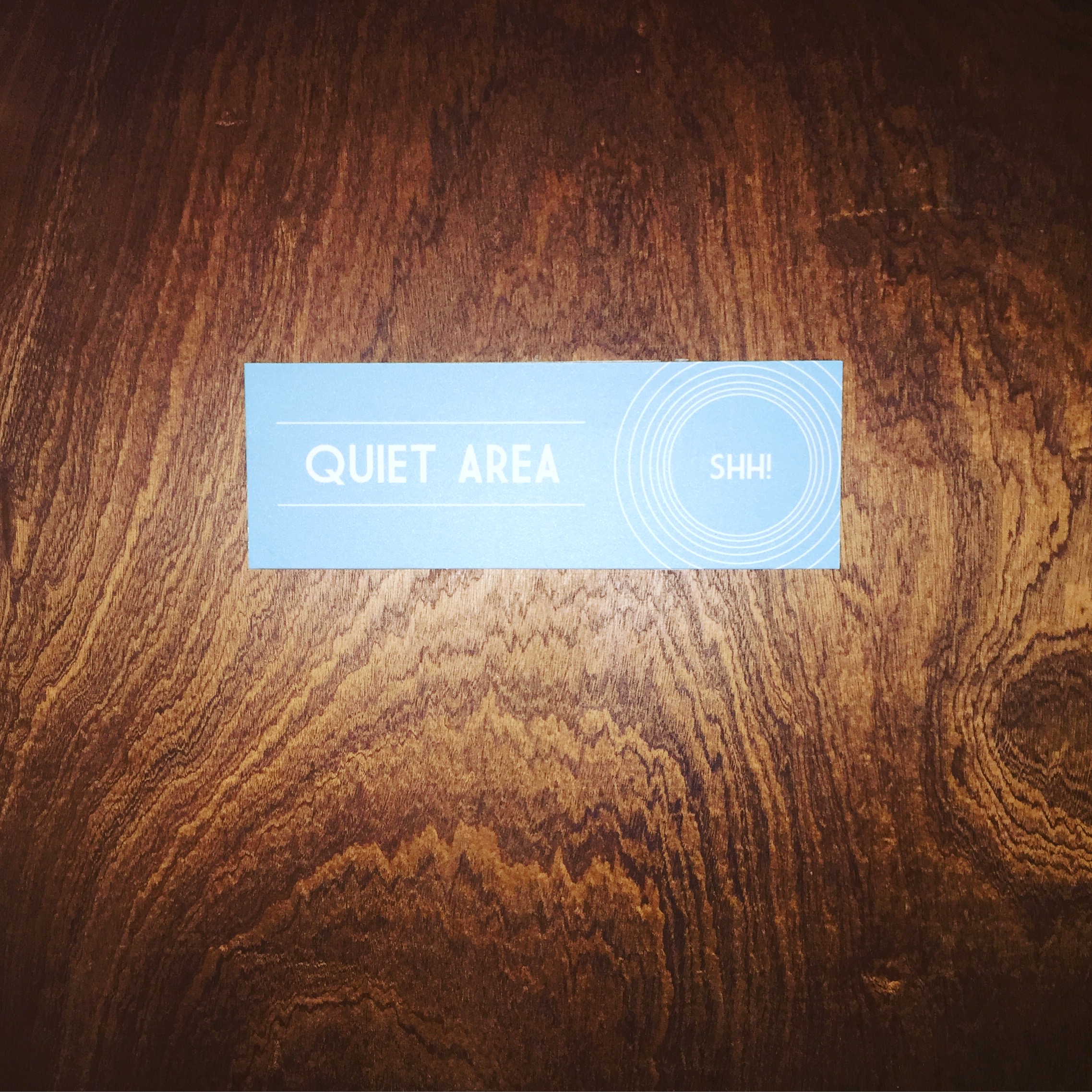 Some time later, the music started to fade out, and with that I knew my hour was up. I felt really dopey (in a good way). I showered off all the salt water, got changed into my comfies and headed out to main lobby where Michael was waiting for me. He walked me into the 'Quiet Room' where I had a green tea and an apple, pear and ginger sorbet. He said it's quite the thing to have post-float… I wasn't going to say no. I felt it revived me which was nice.
It was like I had just had a long sleep… but I hadn't, I was awake the whole hour and only close to drifting off. I reckon if I were to have regular sessions I'd be a 'sleeper' for sure! Floating is not only a nice experience to do, it is also said to have so many health benefits. Sports people use it as a way of relaxing their muscles and strains and helping with recovery after injuries and operations. It's also being recommended by doctors for those suffering with many ailments such as fibromyalgia as a way of easing the muscle pain they can experience. In Sweden floating is already part of their health care system. It would be a welcomed aide to the NHS I am sure… You can also float if pregnant. How amazing would that be, to not feel as heavy as I am sure pregnant mums can feel at times. Let the water hold that little bubba! Mum's cant float in the first trimester, but definitely afterwards. Michael told me of a mum of twins that floated up until a few days before being induced into labour!
I didn't need to float to cure a bad back or to sooth my aching muscles… I wanted to relax and experience something new. And I did just that. I got home at 7:30pm and was asleep on the sofa by 9:30pm, this NEVER happens. I had the best night's sleep afterwards. If you fancy a new experience and with it some serious relaxation, I can't recommend it enough. The team in Pangbourne recently welcomed five Team GB rowers for muscle recovery and relaxation, so it's used by some of the top athletes in the country!
I reckon a busy daddy or mummy would love this hour of peace and alone time. You can float from £40 or get yourself a package of three floats for £115. I'll definitely be booking again… once I wake up from my post-float haze…
The Floating Point, Bourne House, Horseshoe Road, Pangbourne, Reading RG8 7JQ 0118 3272490 www.floating-point.co.uk